The Mime Order cover was FINALLY revealed...and it is looking mighty fine. The Mime Order is the second book in The Bone Season series. It will focus on Paige Mahoney, who is public enemy number one of the Scion. It will also deal with the clairvoyant community, which is in total disarray.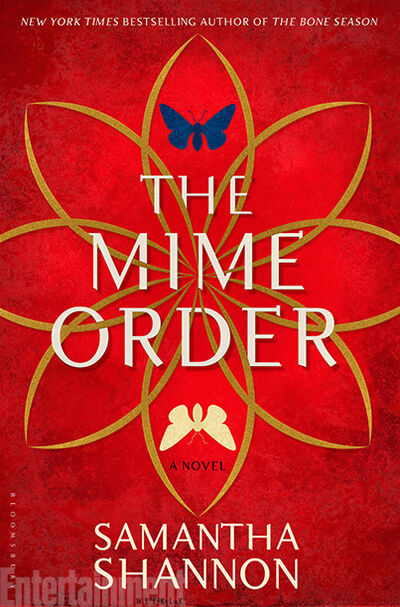 Question & Answers with Entertainment Weekly
Tell us a little bit about what this new cover symbolizes.
SAMANTHA SHANNON: I can't say a great deal about the combination of images without spoiling the plot, but both the moth and the flower both appear in the first book, so you should have some idea of what they mean.
Did the immediate success of the first novel surprise you at all?
Absolutely. I definitely wasn't expecting it to become a New York Times best-seller in its first week.
I know you've outlined the whole series, but did you find yourself diverging from the plan when you were actually writing the second installment?
Almost immediately. The major events I planned have still happened, but lots more have been added or changed. As with the first book, Paige sometimes pulled against me and forged her own path.
Do you feel like you got some of the world-building out of the way in the first book so now you have freedom to really dive into the plot?
Yes. Most of the foundations were laid in The Bone Season, so I don't need to explain how the "magic system" works. I was also able to focus more closely on exploring the Scion Citadel of London, where Paige lives with her gang. I wasn't able to stay there long in the first book.
Does the second book plunge into even darker territory?
It does, yes.
I know you can't give us any specifics, but will there be some devastating deaths?
Depends what you mean by "devastating" . . .